Massage Therapy in La Crosse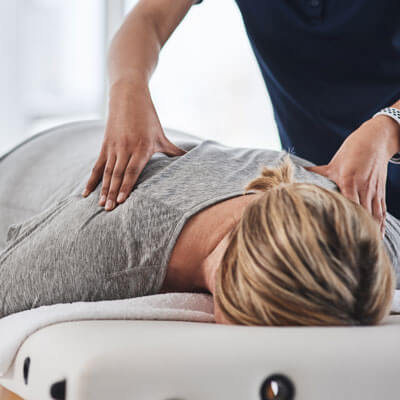 At M.Y. Life Health Center, our comprehensive approach to care allows us to provide our patients with everything they need to heal, right here in our office. Massage therapy is one of our popular services, and it can be a powerful adjunct to your chiropractic care.
Our Techniques
We target our techniques to your specific needs and include both relaxation and therapeutic techniques, such as
Deep Tissue
Swedish
Trigger Point Release
Based on your individual situation, our certified massage therapists will tailor care to help you meet your goals. This type of bodywork is well suited to help relax the muscles (and your whole body) while reducing pain and increasing mobility.
Part of Your Overall Care Plan
When combined with your chiropractic adjustments, massage may help any area of your body heal faster and more completely. While chiropractic adjustments address the joints, massage therapy focuses on the muscles and other soft tissues in the affected area. When those muscles are more relaxed, your adjustments are easier and more effective, and your body can hold your adjustments longer, since your muscles aren't pulling your joints right back into improper alignment.
Stand-alone Care
While most of our massage clients are chiropractic patients, you don't have to be! We welcome clients who only want to come in for this therapy.
The Process
Your therapist will get a bit of history from you and find out if there is anything specific you'd like to focus on. If you're a chiropractic patient, your therapist will also communicate with your chiropractor to provide the best care for your individual needs.
Depending on your preferences, we can focus on a specific area of the body that needs attention, or we can do a full-body massage. Your therapist will discuss all options with you and answer any of your questions before you get started.
Book Today
Contact us today to schedule your first appointment.
CONTACT US »

Massage Therapy La Crosse WI | M.Y. Life Health Center