Spinal Rehab in La Crosse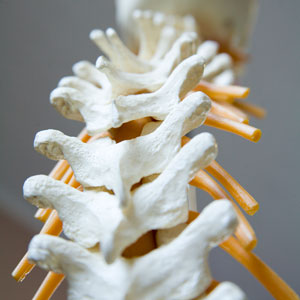 One thing that sets M.Y. Life Health Center apart is our comprehensive approach to helping you get healthier and live your best life—including our on-site spinal rehab services.
What Are Some Benefits?
To help you get out of pain, regain mobility, and get back to doing the things you love, your chiropractor will design a care plan specifically for you. This will include chiropractic adjustments, as well as any other healing modalities that may benefit you, such as spinal rehab.
Your chiropractic adjustments focus on restoring proper alignment and movement to the joints themselves. But if the surrounding soft tissues—muscles, tendons and ligaments—aren't addressed, your problem will often come back. We need to help heal and re-educate the soft tissues to hold your joints in their proper position.
Spinal rehab consists of a group of exercises specifically designed for your situation to help stretch, strengthen and rehabilitate the soft tissues.
Our Approach
We have a rehab area in our practice with a Quick Hit™ medical-grade resistance training machine, along with technicians trained in the exercises and equipment you'll be using. Your chiropractor will design an exercise plan for you and give them to your technician. Then, your tech will teach you the exercises and oversee your rehab sessions to ensure you are doing the exercises safely and correctly. Rest assured, your tech will always work with the care plan provided by your chiropractor, so you can feel confident you're getting the exact exercises you need. The doctor also gives each patient simple and specific home strengthening exercises and stretches.
Supporting Your Chiropractic Care
Your chiropractic adjustments are the core of your care plan—spinal rehab augments that care, facilitating healing. It's like the icing on the cake!
Learn More Today
Contact us today to learn more about our holistic approach to care or to book your first appointment with one of our experienced chiropractors. We are in-network with most insurance plans.

Spinal Rehab La Crosse WI | M.Y. Life Health Center