Meet the Team
Jessica Laatsch, Office Manager, Financials, SFN, CRT
Jessica, our office manager, has been with our office since 2008. She graduated from Winona State University with a bachelor's degree in Exercise and Rehabilitative Science. She holds a Specialist in Fitness Nutrition certificate through the ISSA, is a certified chiropractic technician and is a certified x-ray technician through the ACRRT. Jessica is a 5-time gold medalist as a former member of the 2010 US Martial Arts Team and she enjoys running, hiking, backpacking, skiing, teaching and playing violin and cello. When not doing those things she and her husband can be found wrangling their 50+ chickens, caring for their large garden and spending quality time with their daughter.

---
Mindy Schultz, Chiropractic Assistant
Mindy is Dr. Chad's wife. You will find her at our front desk helping patients check in and scheduling appointments. She is also vital in our back office, doing the office accounting. She is passionate about helping others, especially families be healthy. Mindy enjoys spending time with her family, quilting and being outdoors!

---
Micaela, Chiropractic Technician
Micaela is our VIP of First Impressions! She has worked at M.Y. Life Health Center for over a year now. Micaela will be one of the first people you see to greet you for your appointments. She can help you with scheduling your appointments, checking on insurances, and helping with tricky billing questions regarding your account. Micaela is also a certified chiropractic technician, where she helps aid in rehabilitation services, new patient exams and histories. In her free time, she enjoys traveling, boating, hiking or -do anything that involves being in hot weather!
---
Cody Wagner, CT, Chiropractic Radiological Technician
Cody does our patient intakes, exams, x-rays and helps out where ever is needed in the office! He is a graduate of Winona State University, with a degree in Exercise and Rehabilitative Science. Cody is passionate about working out – and is also a Cross Fit Coach. In his spare time when he isn't exercising he enjoys spending time with his wife Abby and their son!

---
Brooke Martinez, Chiropractic Technician
Brooke is our fitness and nutrition enthusiast! With a degree in Exercise Science from Winona State University and a nutrition certification, she is passionate about helping individuals discover a way of eating and training that is fun, sustainable, and effective. Brooke and her husband love to travel, do outdoor activities, and spend time with family.

---
Sage Reisbig, Licensed Massage Therapist
Sage is a local gem who has graduated from Western Technical College in 2016. She specializes in Deep Tissue, Trigger Point, and the Traditional Swedish massage. Her skills are growing at a rapid pace. In her free time, Sage like snuggling with her pets and spending time with her husband, Nathan.

---
Darlene Kalsem (Paudler), Licensed Massage Therapist
Darlene is a 2004 graduate of Minnesota State College-Southeast Technical in Winona. Her education and experience are wide ranging and include Deep Tissue, Myofascial, Cranial-Sacral, Lymph and Maternity. She has been a massage therapist for more than 15 years and has acquired many techniques to sharpen her skills. Darlene is passionate about helping her clients feel their best and improve their mobility and overall health. Her specialties are endless, and her clients rave about her!
In her free time, Darlene loves adventures with family and friends, especially time with her husband and daughter.
---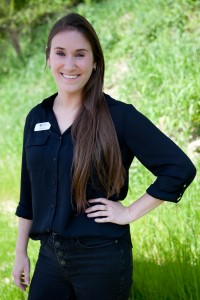 Nicole Franzen, Chiropractic Assistant
Nicole has been a patient with MY Life Health Center for over 10 years. you can find her up front welcoming guests as they enter the building and handling all your scheduling needs. Nicole graduated from the University of Wisconsin-Eau Claire with a Bachelor's degree in Sociology and Anthropology. She put her degree to good use working with at-risk youth and for the Girl Scouts of Wisconsin-Badgerland helping to make a difference in kids' lives. Nicole has perfected her customer service skills through years of serving at various restaurants. When not at work, Nicole enjoys spending time with her family, friends, cats as well as hiking, camping, cooking, and gardening.
M.Y. Life Health Center Team | (608) 783-3040