Drum Roll Please!
And the Winner of the Pumpkin Decorating Contest is…..
LICKITY SPLITS ICE CREAM by Jessica!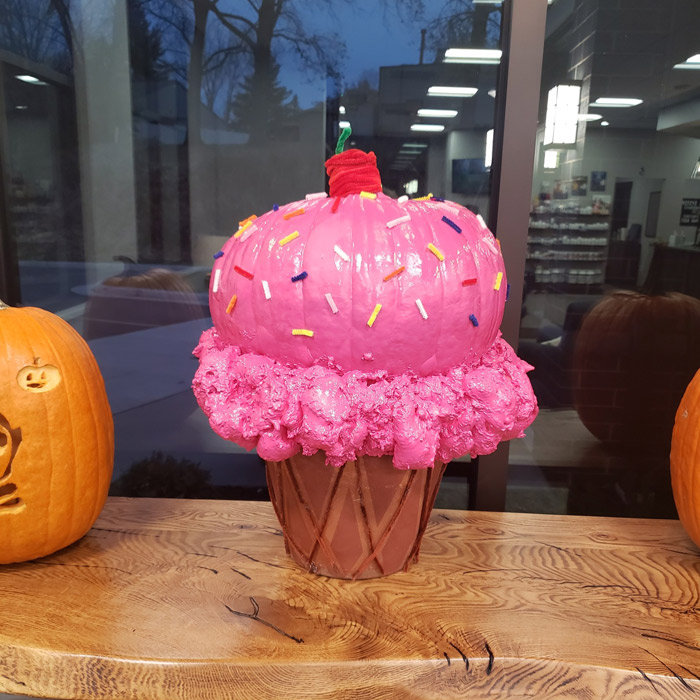 We Picked Two!
We had so much fun with this friendly competition and really appreciate
everyone that voted!
All votes were entered into a drawing to win your choice of a one-hour
massage or a $50 gift certificate to our Wellness Store. Since we had so
many voters….we picked two!
*Congratulations Pelara O. and April S. Your are our winners! We will be
reaching out to you to let you pick your prize.